Marriage Counseling & Therapy Scottsdale, AZ
Get professional marriage counseling in Scottsdale, AZ with Empower You Experts. We have helped countless individuals through our personalized Empower You Experts system. We know that all marriages will go through a variety of hardships. However, it is a sign of strength to know when your marriage needs professional intervention through marriage counseling. As you already know, marriages are work and there must be compromises in order to have a healthy connection and stable relationship. Please note, married couples do not need to be in a relational crisis to work on their marriage!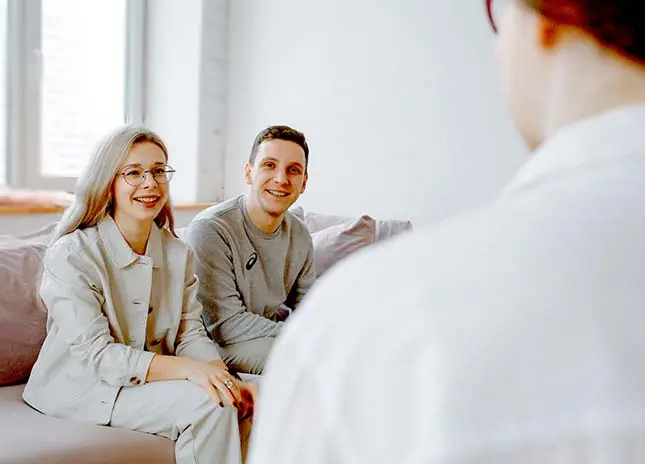 Why Get Marriage Counseling?
Many common relationship struggles can be effectively addressed in marriage therapy. Results may include improved communication, skills to get what you need from your partner, negotiating through differences and disagreements, overcoming infidelity, improved quality of connection, improved sexual connection, insight into how issues from your family of origin are sabotaging your marriage. If you feel you're in need of marriage therapy in Scottsdale, AZ or surrounding areas, we encourage you to schedule a time today.
What happens in Marriage Therapy?
Marriage therapy is often structured and action oriented. Often, one partner is more motivated for couples therapy/counseling in the beginning. This is normal and should not be a deterrent for starting marriage therapy. We believe, like you, that you and your spouse want to have a fulfilling marriage. However, we also know that having such a marriage doesn't just happen overnight and isn't a walk in the park. We believe marriage counseling is a life-changing experience; it is both challenging and rewarding. It is not always comfortable, but the benefits can be profound and can touch every aspect of one's life. Our marriage counseling focuses on creating deep intimacy, relational protection, setting boundaries, providing emotional safety, and giving each individual a holistic view of their marriage.
Couples therapy is not appropriate if there is domestic violence, severe addiction or a suicidal partner.
Ultimately, Empower You Experts enjoys providing marriage counseling in Scottsdale, AZ with couples to deepen their connection and communication in the hopes of preventing deeper conflicts and irresolvable differences.