Individual Counseling and Therapy Scottsdale, AZ
Get professional individual counseling in Scottsdale, AZ with Empower You Experts. Each individual who seeks therapy is on their own unique path. People often seek out individual therapy when their usual ways of coping or responding to situations are no longer working. At Empower You Experts, we provide a safe space for you to engage in an active dialogue with one of our therapists about what you want to change, what is not working, and what barriers you feel you are experiencing in your life. We will begin with an in-depth exploration of where the work is most needed and aim toward stabilizing immediate issues.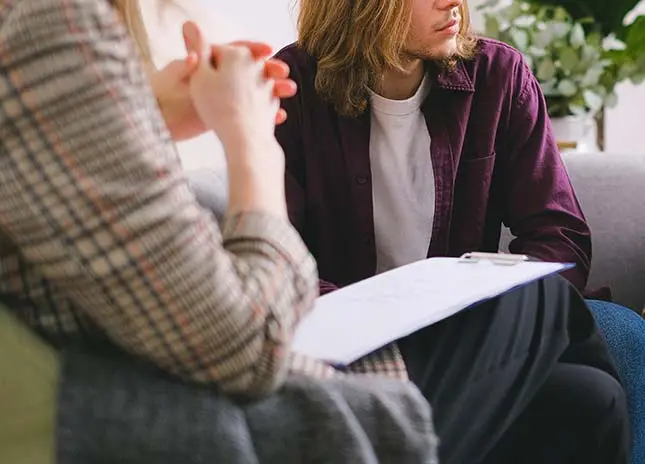 Why Individual Counseling?
Working collaboratively, Empower You Experts help individuals towards becoming unstuck and creating positive changes in one's life, such as alleviating anxiety and depression, reducing stress, restoring love and family relationships, healing past and present wounds, and transforming anger into positive, constructive emotions and actions.
Our approach is genuine, friendly, insight-and-action-oriented. Our goal with individual counseling is to help our clients become more mindful and confident.
How Empower You Experts Can Help You
Empower You Experts helps those seeking individual therapy increase awareness of their triggers and stress reactions and master new coping skills, freeing them from set patterns of behavior and empowering them to make positive changes. With this new awareness, individuals will recognize the unique, strong qualities about themselves and/or their relationship, which are oftentimes hidden by the apparent symptoms. Through open communication, we explore choices, highlight progress, provide honest feedback, and build on successes. Empower You Experts encourage an on-going dialogue with individuals to ensure their needs are getting met and to refocus treatment goals or approaches, if needed.
Get Individual Therapy Today!
Contacting professional support is a crucial step towards gaining greater insight and awareness about oneself. Overall, Empower You Experts help individuals feel heard, cared for, and understood.
At Empower You Experts, we help you to cultivate the kind of authentic person you have visualized for yourself. Our support, strategies, encouragement, compassion, and expertise; and your motivation and courage to take the action steps towards change, will empower you to reach your full potential and lead you to achieve your desired results. Schedule your time today to receive professional individual counseling & therapy in Scottsdale, AZ. We welcome and encourage you to start your new, healthy journey with us at Empower You Experts.