Adolescent Counseling, Therapy Scottsdale, AZ
At Empower You Experts, we have a passion and expertise for helping adolescents open up and express themselves by providing adolescent counseling in Scottsdale, AZ. Our practice provides an all-inclusive place for teens to express themselves so they can work through challenging issues that are impacting their mental health, physical health, and overall quality of life.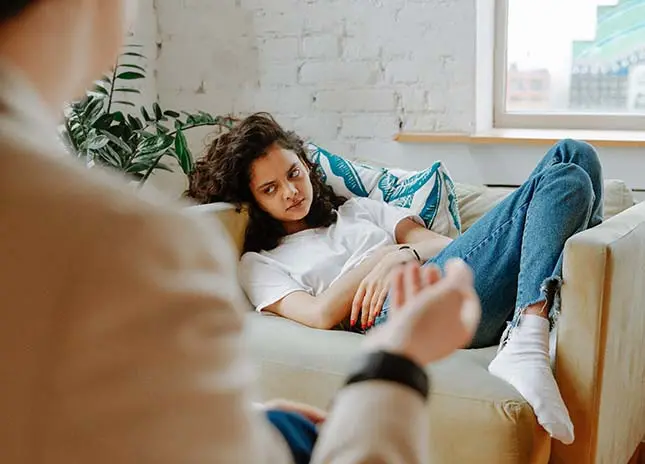 Why Seek Adolescent Counseling?
Adolescent counseling is a talk therapy that is designed to help teenagers' growth at a time that can be overwhelming, intense, confusing, and/or lonely. Mental health conditions can cause negative feelings and emotions that make daily activities like school, socializing with peers, and interacting with family members more difficult. At Empower You Experts, your teenager can receive the support he or she needs to explore and resolve underlying issues that contribute to his or her mental health. While in adolescent therapy, teenagers can also learn and practice strategies to help them cope with negative, irrational thoughts and high stress levels.
In most cases, an adolescent therapy session lasts around an hour.  Sessions are confidential, and most teens express relief that they have a safe and private space to talk about complex issues that are difficult to share with others in their life.  While the majority of sessions involve your adolescent meeting independently with a therapist at Empower You Experts, parents may be asked to participate from time to time as deemed appropriate.
What are some common adolescent mental health issues?
Teenagers face many of the same mental health issues as adults.  Adolescents often experience:
Struggling in peer relationships
Trouble communicating with parents, and/or a sibling(s)
Poor Body Image
Low Self-Esteem
Confused about their sexuality
Substance Use/Substance Abuse
Excessive Video Gaming
Being unsure how to express their needs
Attention Deficit Hyperactivity Disorder (ADHD)
Attention Deficit Disorder (ADD)
Feeling misunderstood
Loneliness
It is also common for adolescents, like adults, to have more than one mental health condition. For example, anxiety and depression often co-occur. Additionally, many mental health conditions increase the risk of developing a substance abuse disorder and/or an eating disorder. If you're a teen, or the parent/caretaker of a teenager, needing therapy we recommend that you seek our adolescent counseling services provided by Empower You Experts in Scottsdale, AZ.
Some of the warning signs of mental health conditions include:
Change in their academic performance or behavior at school
Signs of drug and/or alcohol abuse
Sudden changes in mood
Extreme changes in weight
Self-harm
Low self-esteem
Lost interest in activities
Isolation
Reckless, Impulsive behavior
Violent behavior
Even though teenagers can sometimes feel like strangers living in your home, ultimately, you know your child.  Whether your adolescent is depressed, anxious, or just needs a safe space to talk about their problems, Empower You Experts can help by providing professional adolescent counseling & therapy in Scottsdale, AZ.